2 tags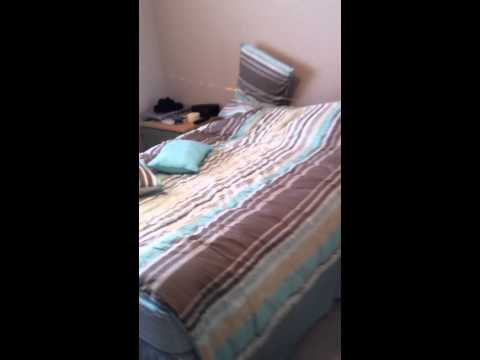 Any LLVM devs understand why this breaks?
The following code breaks in XCode with both GCC and LLVM Pulled from my Constants.h: #define FULL_SERVER_DOMAIN(host) [ NSString stringWithFormat:@"%@.somedomain.com", [ host lowercaseString ] ] #define API_URL(domain,api)[ NSString stringWithFormat:@"https://%@/%@",FULL_SERVER_DOMAIN(domain),api ] #define URL_BY_ID(domain,room_id) API_URL(domain,[ NSString...
Fast, good, cheap | Toxic clients →
I have personally had this happen to me and it just wears on you physically and emotionally.
Luckiest bastards alive →
I would be very surprised if any of the underpants hadn't been soiled
2 tags
In Support of Oracle and Java →
As a community, open source advocates need to stop pushing their ideas on people to the exclusion of all else, and instead recognize the symbiosis that can develop between the free and the proprietary.
1 tag
1 tag
Tiger Oil memos →
Full of gems of the world's worst boss like: Do not speak to me when you see me.  If I want to speak to you, I will do so.  I want to save my throat.  I don't want to ruin it by saying hello to all of you sons-of-bitches.
1 tag
Google no longer developing Google Wave →
To be honest, I never understood what problem it was trying to solve in the first place
1 tag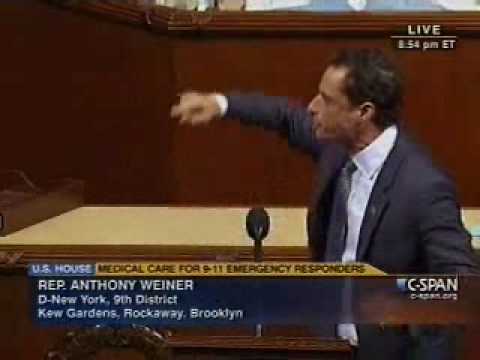 1 tag
Watch
Pocket God's UI is so intuitive that my two year old can use it and have fun.. 
10 Vintage Apple Ads That Time Forgot →
These are really terrible.. especially # 10
iPhone: The bet Steve Jobs didn't decline →
Suppose you were the CEO of Apple in 2005 when a couple of intergalactic visitors with time-warping technology offered you this bet: Design and manufacture a small mobile device that seamlessly combines the functionalities of a cellular phone, a web surfer, an audio/video player and a small PC, and your company will double its market cap and establish a third mass-market computing platform...
Bad Connection: Inside the iPhone Network Meltdown →
"We consistently said 'No, we are not going to mess up the consumer experience on the iPhone to make your network tenable.' They'd always end up saying, 'We're going to have to escalate this to senior AT&T executives,' and we always said, 'Fine, we'll escalate it to Steve and see who wins.' I think history has demonstrated how that turned out."
2 tags
2 tags
2 tags
3 tags
Software developers guide to a Successful Marriage →
Spot on
1 tag
Is Google far too much in love with engineering? →
Yes
Being a Supportive Startup Spouse →
I completely agree up until #9
Andy Peters from Omaha, NE: Android SDK is nice,... →
Big surprise… I am looking at the Android SDK. Right now, I am needing it for the Emulator. Why you ask? These days we have been doing a lot of HTML5 work, specifically for mobile devices like the Android phones. My main development machine - the Mac Pro didn't have the Android SDK…
WWDC 2010 Videos Available →
And for free if you are a registered iPhone developer.
Nokia launches slew of smartphones to take on... →
The X5 mobile from Nokia is one ugly ass phone
Apple's Startup Culture →
Goes to show that a company can still retain a bit of it's startup ideals no matter what the size
2 tags
Why I quit Facebook
I will be the first to admit that this wasn't an easy or quick decision. I ultimately quit Facebook because I have lost any faith that my privacy was being protected.  Seeing my facebook profile picture on CNN.com after Facebook announced like buttons was the proverbial straw on the camel's back.  I know there are a few people out there that will probably criticize my reasons for...
Woman deletes boyfriend's level 80 characters →
Talk about being explosive at the end. I would be seriously concerned for her safety after that. I think he needs copious amounts of therapy  for his WoW addiction. Remember folks, its just a game
1 tag
The pleasure of an open schedule →
Just knowing you have the time helps you make the time. Time to put it to good use.
How did reading content online become so sucky? →
Completely agree
Watch
andypeters: The All Things Digital Event has finally posted the full length interview with Steve Jobs from last week.  It is about an hour an half. 
don p. davidson (.com): My Omaha/Council Bluffs... →
Recently I was invited to speak to a group of University of Iowa alumni from Omaha and Council Bluffs on the topics of personal and business branding. Below is reference list of key resources, notable personalities and tools I discussed and use on a regular basis: Ajaxwhois If I want…
Build software for people, not for platforms. →
build software for people, not for platforms. I totally agree
Jeff Slobotski on Mixergy.com →
Awesome interview Jeff!!
More stolen iPhone details →
Sucks for him. He stole and sold the phone. Shouldn't have stole and sold the phone.
1 tag
Favorite Dos Equis quotes →
Some of my favorite Dos Equis quotes He has been known to increase property values by 30% by his mere presence alone. He gave two words of advice to a waitress once. That waitress now owns an airline.  He got pulled over in Texas once. After apologizing the cop wrote HIMSELF a ticket. He left his favorite pair of cuff links on the moon…so he went back and got them. Does anyone have...
4 tags
Does Apple take away our freedoms?
Last time I checked, I had the freedom to buy or *not* to buy Apple products and services. I'm more worried about the gulf oil spill than I am Apple taking over my digital life. I'm trying to remember a time where there was such hatred and vitriol towards a tech company.  Seriously? The nerd rage against Apple has been a bit over the top as of late.  Maybe that's just human...
*cough*bullshit*cough* →
Ninth worker death at Taiwan iPhone firm Foxconn →
andypeters: This is truly a terrible thing.  What I'd like to know is whether this is being published because it's Apple and that it happens in a lot in China factories?  Or is this truly isolated to the factory works for Apple's shiny products.
Reblog if you played PacMan on Google today
andypeters: randomlygenerated: fluorescentlightts: allmylifetosacrifice: filthymudblood: bonesnap: iamyourdork: 4sphyxii4t3d: sammenjoi:argyleskin:brienami:recordedbutterflies:dorkimon:-barbarienne:littletashasauruss:iconbaby: Oh yes. Yup.
The Illusion of Open →
andypeters: "Here's the reality of the Android situation now: if you buy an Android phone, it will most likely be locked down by your carrier, possibly also with some features disabled. Or, to use Tim Bray's term, the reality is that most Android phones that get bought are a "curated experience". " - That is exactly what I have been saying.  Sure, Apple has it's issues but by getting an iPhone...
4 tags
How to automatically build an IPA file from XCode
Edit: I originally wrote this post almost a year ago to the day (before iPhone SDK 3.0). Be sure to let me know if these instructions no longer work for you. I have long since forgotten where I first read this, but I hope this will help an iPhone developer looking to simplify the process for sending their app to their user(s) via AdHoc. Create a View-Based application project in xcode like...
BigOmaha 2010 iPhone App Story →
andypeters: In May of 2009, the BigOmaha gathering rocked your socks off. A few months before the first BigOmaha, I got an email from Dusty one early morning… "…it'd be cool to have an iPhone app." To which…
3 tags
Why 3.3.1 matters to me
According to some sites on the internet, section 3.3.1 of new iPhone Developer Agreement reads: 3.3.1 — Applications may only use Documented APIs in the manner prescribed by Apple and must not use or call any private APIs. Applications must be originally written in Objective-C, C, C++, or JavaScript as executed by the iPhone OS WebKit engine, and only code written in C, C++, and Objective-C may...
1 tag
Thoughts on BigOmaha 2010
First of all I must thank both Jeff Slobotski and Dusty Davidson of Silicon Prairie News for putting on such an awesome and inspiring conference. I believe BigOmaha 2010 was a huge hit and I am definitely going to BigOmaha 2011.  I loved most of the speakers that they were able to put together. I laughed with David Hauser when he was recounting his experience with rebranding Grasshopper. I...